Timmy Grip by Tim Johnson
"Timmy Grip" is the best way to customize your rod with a one of a kind work of art. These commissioned pieces are all hand done by Tim Johnson and you get to collaborate one on one wish Tim to get exactly what you want.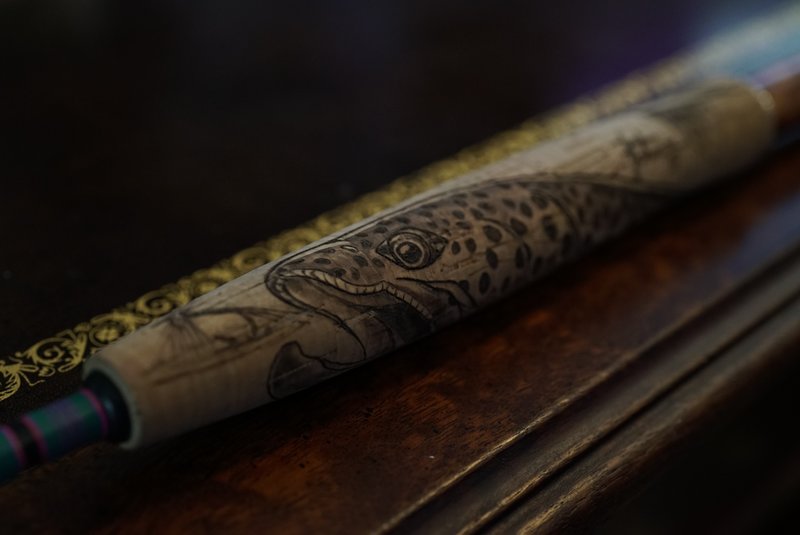 Hours of work go into painstakingly hand-burning permanent artwork into the cork grip of your flyrod, turning the whole rod into a unique work of art. It won't just set it apart from your buddies' rods or other rods of the same model; it will be different from any rod in the world.
You ship your rod; Tim does the work and ships it back. It's as simple as that!
* The typical piece is $180 (like all the ones you see here) although fully intricate custom pieces are $300.
* Must include paid shipping return label.